Et år med parasport
Så højt kan barren sættes! Vejle sætter i år ekstraordinært stort fokus på parasport, med masser af aktiviteter over hele året. Så kom og være med, der er alt fra et europamesterskab i kørestolsrugby til en kom-og-prøv dag for byens børn på programmet. Her er overblikket over Parasportens år 2019.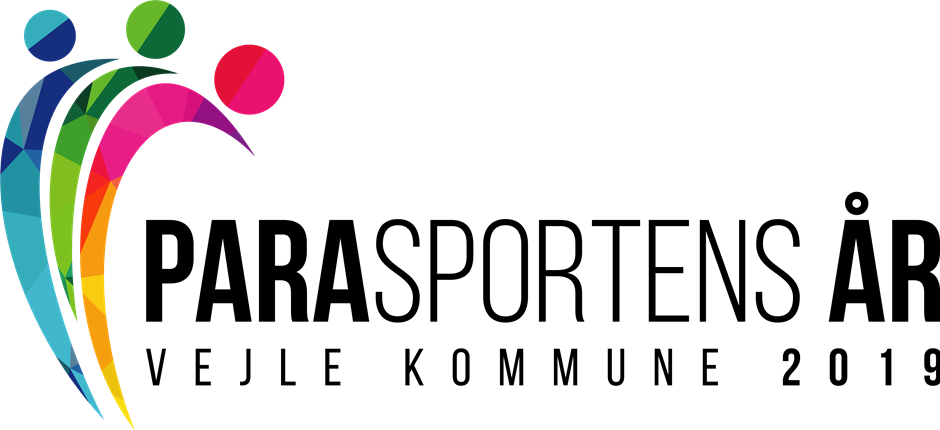 23. januar. Keep Living Prisen. Parasportens bedste hædres
11. februar. ParaSPORT for alle børn. I vinterferien kan byens børn – både med og uden handicap – prøve bl.a. kørestolsbasket og kørestolsfodbold.
28, februar. Talk med Stinna Tange Kaastrup. Mød den dobbelte verdensmester i paradressur på Vejle bibliotek.
15. – 17. marts. Internationalt paradressurstævne. Dressurcentret Blue Hors har nogle af landets ypperligste ridesportsfaciliteter og afholder et stort, internationalt paradressurstævne med deltagere fra hele verden. Der er vigtige paralympiske kvalifikationspoint på spil for de danske landsholdsryttere.
16. marts. Parasportsmesse på Blue Hors. Mød Vejle Kommunes parasportsforeninger, og prøv forskellige idrætter.
23. april. Talk med Rikke Nielsen. Mød eks-landsholdspilelleren bag Lykkeliga – en landsdækkende håndboldliga for børn med udviklingshandicap - på HUSET i Give.
15.-16. maj. Parasport på KL's kultur- og fritidskonference. Vejle er vært for Kommunernes Landsforenings Kultur- og Fritidskonference 2019, og parasporten har sit eget spor.
6. juni. Foredrag med Jacob Nossell. Komikeren og journalisten Jacob Nossell om handicap og normalitet.
August – uge 31. ParaHUB i DGI Huset. Med Meeting Vejle/Vejle Erhverv
7.-11. august. EM i kørestolsrugby 2019. Danmark er blandt de otte nationer, der kæmper om EM-titlen i parasportens kongedisciplin og ikke mindst den vigtige finaleplads, der vil sikre deltagelse ved de Paralympiske Lege.
19. september. Talk med Arne Christensen. I april vil Arne Christensen efter planen være den første blinde, som løber på ski til Nordpolen. Til september kan du møde ham på Vejle Bibliotek.
1. oktober. Parasportens Dag. Børn og unge får mulighed for at prøve forskellige parasportsgrene og få hjælp til at komme i gang.
Efteråret 2019. Dining in the Dark. Blinde tjenere serverer gourmetmad i en mørklagt restaurant. Sluk for synssansen og tænd for smagssansen.

26. november. Talk med Daniel Wagner og Peter Rosenmeier. Mød to af parasportens verdensmestre på Vejle Bibliotek.
November-december 2019. Udstilling og teater på Vejle Museerne. Parasportens år slutter af med en teaterforestilling der tager livtag med handicapkonventionen og en Parasport-udstilling på Vejle Museerne.
Følg Parasportens år
Der tilføjes løbende nye aktiviteter til programmet og ligesom der kan ske ændringer. Læs mere om Parasportens Hovedstad og hold til opdateret med den fulde aktivitetsliste i Parasportens år her: www.vejle.dk/borger/vaer-aktiv/sport-og-fritid/parasport/