John Petersson: Tak for 50 år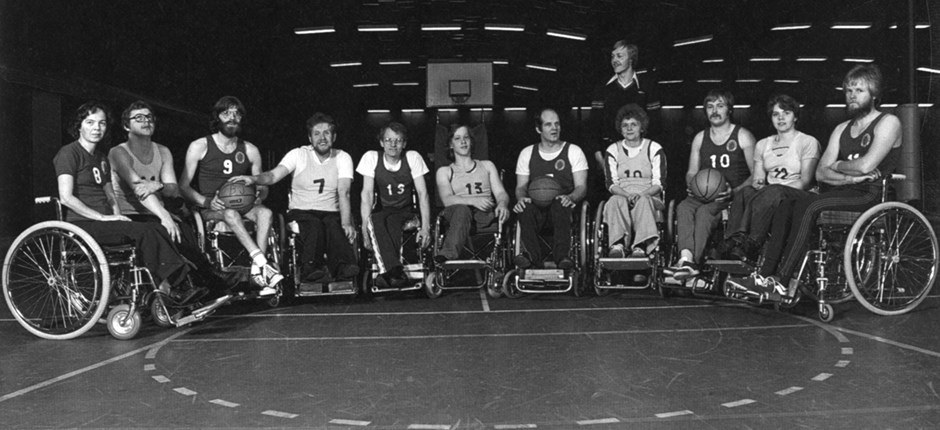 Parasport Danmark runder nu 50 år, og der kan ikke herske tvivl om, at forbundet og parasporten som helhed har gennemgået en fantastisk udvikling siden stiftelsen i 1971 under navnet Dansk Handicap Idræts-Forbund.
Da jeg var dreng i 70'erne og 80'erne, var der mange, der syntes, at det var imponerende, at jeg, med mine stumpede arme og ben, overhovedet kunne svømme.
Den indstilling møder jeg ikke så ofte længere. I dag oplever jeg, at langt de fleste ser det som en selvfølgelighed, at mennesker med handicap kan dyrke idræt på både på motions- og eliteniveau, og at vores præstationer anerkendes på linje med alle andres. Det kan synes som en lille ting, men for os betyder det alverden, at der ikke er fokus på vores handicap, men på vores evner og præstationer.  
I Parasport Danmark har vi altid sat sporten før handicappet, og at den tilgang har bredt sig til resten af samfundet, er noget, som vi har en stor andel i, og som vi bør være stolte af.
Uden jer, ingen parasport
Her i jubilæumsåret vil jeg gerne sende en stor ros og tak til alle parasportens foreninger – og særligt til de "gamle" flerstrengede handicapidrætsklubber, der oftest skabte idrætsmuligheder for mennesker med handicap, hvor der ingen var. 
Og til alle de tusinder af frivillige i klubberne og i forbundet, der i 50 år (og mere til, for der var handicapidræt længe inden forbundets stiftelse) har gjort en kæmpe indsats. Alle trænerne og alle lederne, og alle jer der hjælper til og sørger for at udøverne bliver kørt til og fra idrætshallen, og at der er varm kaffe på kanden i klubhuset. Uden jer var der ingen parasport.
Jeg ved fra de mange frivillige klubfolk, som jeg taler med, at mange af jer ikke kunne se sig andre steder end i parasporten. Vi har en særlig inkluderende kultur, som vi skal værne om.
Jeg vil også gerne sende en stor ros og tak til alle udøverne gennem årene på både bredde- og eliteniveau. To internationale bevægelser har fyldt meget i vores historie.  Den paralympiske bevægelse har gjort det muligt for atleter med handicap at konkurrere på højeste internationale niveau, og jeg er stolt af de store sportspræstationer, som vi har set fra mange danske atleter. Special Olympics er en breddebevægelse for den store gruppe af mennesker med udviklingshandicap. Jeg er stolt af, at vi hver gang har kæmpe hold med til Special Olympics World Games, og kan give udøvere med udviklingshandicap store oplevelser derigennem.  
Idræt for alle
Parasport Danmark er en organisation i evig forandring.  Vi har en forpligtelse til at udvikle os, være vedkommende og relevante. Vores vision er, at alle mennesker med et handicap eller et særligt behov skal have mulighed for at dyrke idræt, bevæge sig, motionere og konkurrere i et berigende og attraktivt, socialt fællesskab.
Det er vores vision, fordi der skal være plads til alle i idrætsfællesskaberne - og fordi idrætten skaber et legende og trygt rum, hvor den enkelte har mulighed for at udvikle og dygtiggøre sig alene eller sammen med andre – blive klogere på sig selv, andre og livet. Det har vi brug for både som individ og som samfund, og det vil vi til stadighed arbejde for i Parasport Danmark.
Tillykke – til os alle.
John Petersson, formand for Parasport Danmark